Artist Residency STARTS4WATER x TBA21 The Future of High Waters Feb – June 2022.
Alexandra Arènes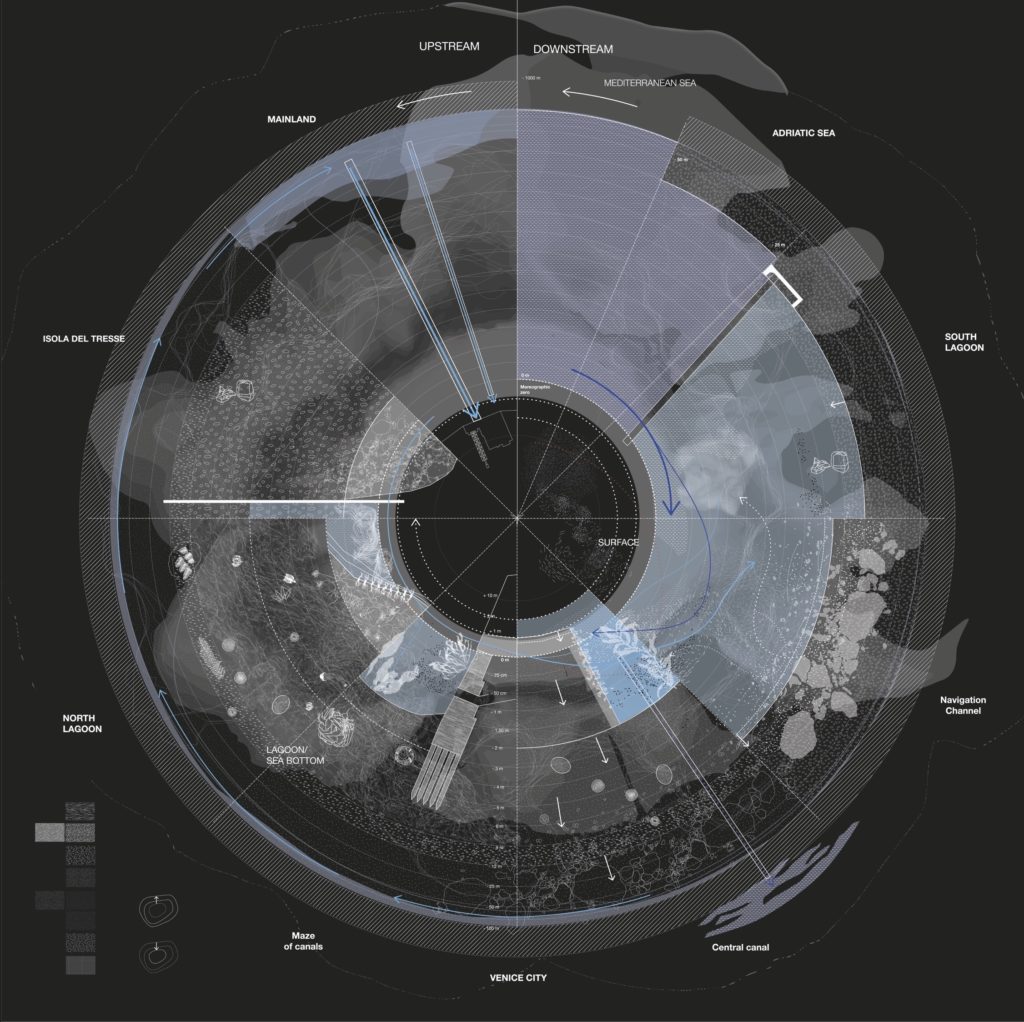 We wanted to see how Terra Forma mapping methods react to Venice situation and allow us to see better the lagoon substratum in its complexity. How to become sensitive to the unstable soils of Venice? What is soil? "It is water"? How to see the lagoon from below, from inside this world, and not from above, so as to better understand what and who populates the subaquatic, subsurface world?
How to describe this soil-water-mud matter, neither water nor earth ? Subaquaterrestrial?
So how to be within the "hydro-mudology" of the lagoon, In the Mud, particles of different sizes, currents in different directions, water, moving depths (rising or deepening)
To start to draw the map we relied on scientific documents mixed with informants from the ground, from the work carried on by Sonia and Meredith and their encounters, who gave them precious information on sediments and the melting of waters. We had to understand the various depths of the lagoon, and its increasingly dramatic deepening over the years,
As well as the nature of the sediments and their changes from clay to sand that could destabilise the grounds. We looked at the residence time of water to understand the water regime of the lagoon and the composition of its soil layers, as well as the new grounds, new islands that have been built and those which have disappeared.The soil map thus explores the shifting structure of the lagoon, its different parts, with the movements of sediments and waters. The challenge was to understand these variations of sea levels and depths levels. So the map is really first about the understanding of these "lines" never resting because of acqua alta, erosion, deepening, dragging, creation of new islands, etc